CHATHAM COUNTY, GA—In an attempt to improve the protection of high-traffic areas near numerous school areas, the Chatham County Police Department will start using speed cameras around the school areas.
The purpose of these cameras is to encourage drivers to pay great attention and use extreme caution when passing through a school zone. These cameras will be an effective tool for encouraging drivers to slow down.
Before the Chatham County Police Department chose to install school speed zone cameras, they ran a speed study that resulted in over 10,000 speeding tickets within 90,000 vehicles who passed through school zones within school hours in 5 days.
Now the cameras will go live in school zones all over Georgetown K-8, May, Howard Elementary, Coastal Middle and Marshpoint Elementary, St. Andrews School starting Monday, August 16, 2021. Signs will be posted several meters before the speed zone cameras so drivers can be aware of their speed and slow down.
The cameras will be turned-on an hour before school begins, and it won't be turned off throughout the whole of the school day and up to one hour after the last bell.
Please note that on the first 30 days, only warning tickets will be provided. Citations will be issued starting September 16, 2021. Drivers who exceed the speed limit by over than 10 miles per hour will receive fine that cost $75 plus a $25 processing fee. A fine of $125 plus a $25 processing fee will be imposed for any further offenses.
Every violation will be reviewed by a Chatham County Police Department officer before a ticket is mailed to the vehicle's legal owner. A picture of the vehicle, its tag, and the speed at which it was moving will all be included in the ticket.
The fine will be paid online, and drivers will have the option of appealing the ticket to a judge.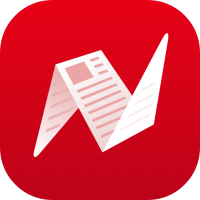 This is original content from NewsBreak's Creator Program. Join today to publish and share your own content.