ATLANTA, GA - The "Bake Off" star, Nadiya Hussain, has her iconic Saag Paneer Spanakopita menu included in her published baking recipe book.
Most people remember Nadiya Hussain from her appearance on the Great British Bake Off in 2015. She won the TV program, but even if she hadn't, she'd probably be right where she is now, with her own show, lots of cookbooks, and loyal fans.
Despite the fact that baking is what first brought Hussain to prominence, she didn't release a baking book until September 2020, when Nadiya Bakes was just released in the United Kingdom.
Hussain covers all the bases in her comeback to baking, with chapters organized into categories recognizable to Bake Off fans such as, tarts and pies, cookies, breads and buns, celebration bakes, and desserts, which also include recipes such as tutti-frutti pavlova and Earl Grey sticky toffee pudding.
A chapter on no-bake bakes and another on savory bakes are also included. The purpose was to provide a recipe for anyone who wanted to bake, regardless of their skill level.
However, neither camp's recipes are simple. Layers of cheesecake and nuts are coated in dulce de leche in Hussain's "money can't buy you happiness" brownies. The only doughnuts available are filled with shredded chicken and sprinkled with a sugar and spice mixture.
Her ideas for such meals come from all over the place. "A lot of it comes from things I've eaten, and I've never visited the country, things I grew up with, and things I've eaten in the U.K.," she said.
The saag paneer spanakopita recipe belongs to the latter group. It's a dish Hussain served in a British restaurant. She adored the ingredients' minimalism, as well as the use of phyllo, which, although it appears impressive, is a recipe that novices should try.
The recipe was made for 4 servings. And the instruction is well-written, so beginner bakers can follow it easily.
If you are interested in making one, you can visit this page to see the recipe.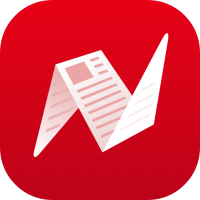 This is original content from NewsBreak's Creator Program. Join today to publish and share your own content.