ATLANTA, GA- Looking for a great place to introduce your kids to the world of marine animals? Or do you just want to hang out with your family or friend in a place with a unique experience? Georgia Aquarium is the best place to start.
Georgia aquarium is the most magical aquarium in the world. Located 225 Baker St NW, Atlanta, GA 30313, United States.
They offer their visitors an experience that cannot be found in other places. Enjoy 6 galleries with over 70 astonishing habitats and more than 11 million gallons of water.
Through this aquarium, visitors can learn about such beautiful aquatic animals, including manta rays, beluga whales, sea otters, African penguins, and a million exotic fish such as African moony, Arc-eye Hawkfish, Banded Butterflyfish, banded Archerfish, Banded rainbowfish, and more.
You also can enjoy a spectacular dolphin show.
But don't forget to visit Aquanaut Adventure galleries, as it will teach you and your kids about the innovation to study the marine world. You will explore freshwater together with marine habitat, scientific research, as well as the way animals, thrive, even in extreme environments.
If you want to know more about coral, don't ever miss the Tropical Diver galleries. You will experience the Indo-Pacific Barrier Reef in these galleries, seeing 200 species of coral in 164, 000 gallons of water.
Your kids may finally see "Finding Nemo," as well as seahorses, yellow-head jawfish, fairy basslets, and other jewels of the deep sea.
Furthermore, the walk-through in this aquarium will give you the best experience, as when you look up, you see all sorts of sea life, like stingrays and sharks.
"Our family thoroughly enjoyed everything about the Aquarium. It's easy to find plenty of signs telling us where to park (we did prepaid parking, it was well worth it). The aquarium itself is laid out very well. The central atrium with big signs made it simple to decide where to go next. The tanks are HUGE and beautiful. Sometimes you are under parts of the tanks and get to see the fish and creatures go right over your head. There is some seating in each area and it was easy to just sit and take it all in. Staff is plentiful and friendly and knowledgeable. The meal was pricey but tasty, and served very quickly. This was just a first-rate experience all around," said murphy3120 on Tripadvisor.
If you are interested in visiting or wanting to take a glimpse of this aquarium, visit https://www.georgiaaquarium.org/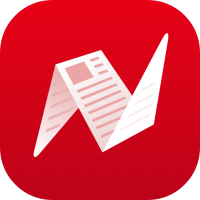 This is original content from NewsBreak's Creator Program. Join today to publish and share your own content.