ATLANTA, GA - Buford Highway is a four-lane highway that runs from Brookhaven, Georgia, just north of Atlanta, to Duluth and beyond.
The route is lined with restaurants and marketplaces from approximately two dozen countries from all over the world, starting with cuisine from Vietnam, Korea, Mexico, and Colombia. Lucky for you, here is the summarized list of recommended restaurants to go to if you're going through Buford Highway.
Although most people flock to this modest Buford Highway eatery for the freshly prepared tacos, don't overlook the chilaquiles, flautas, and even the ceviche tostadas. All of this should be washed down with a nice beer.
Pho Dai Loi 2 may be the greatest for steaming bowls of noodle-laden, protein-packed soup with a range of proteins such as chicken, beef tendon, and meat combos to pick from. Make sure to serve it with a cup of Jasmine tea and a plate of crispy spring rolls.
Comforting, homestyle interpretations on Ethiopian delicacies like doro wat, flaky sambusas stuffed with beef, chicken, or lentils, lamb tibs with spinach, and gomen eaten alone or mixed with short ribs can be found at this new restaurant on Buford Highway. Make sure to order the injera, which is house-made.
Plaza Fiesta is a 350,000-square-foot shopping center with more than 140 stores and a food court serving everything from tortas and tacos to spicy seafood meals and Venezuelan cuisine. A huge farmers market is also located in Plaza Fiesta. Keep a lookout for the parking lot carnival, which happens a few times a year.
If you drop by the Food Terminal for dinner, don't miss Dish Korean, which is right next door. Enjoy a seafood pancake, spicy short rib as well as stir-fried squid bokkeum, kimchi fried rice with spam, or broth-tossed noodles with clams, and kimchi fried rice with spam or broth-tossed noodles with clams. The budae jjigae is delicious, warm, and well worth the order. Try duck galbi, cooked with short rib and served with spicy cabbage and house mayo.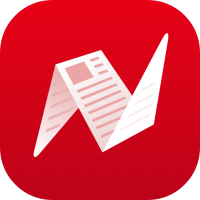 This is original content from NewsBreak's Creator Program. Join today to publish and share your own content.