ATLANTA, GA — An Atlanta-based company, Sawnee EMC earned the American Customer Satisfaction Index score of 93 points out of 100 in 2021. This score was one of the highest in the state among utility companies.
Sawnee's score is higher compared with all 2021 investor-owned utility scores. The company scores 21 points higher compared to the average cooperative utility score at 72.
In addition, the score also places Sawnee 22 points higher than the municipal utility score at 71, according to the ACSI Utility Sector Report in 2020.
Previously, Sawnee EMC has just recently finished its annual member-wide satisfaction survey, where more than 166,000 Sawnee EMC member-owners were requested to take the survey.
Participants filled out the survey online using an email invitation or a printed postcard included in all May billing statements. The responses were sent to ASCI.
ACSI is a statewide group that measures customer satisfaction across many industries all over the whole United States. According to 2021 ACSI data, Sawnee remains at the top when it comes to overall customer satisfaction.
"This year's ACSI score provides a unique benchmark for us and our members and is a great measure of our members overall satisfaction with us as a company," said Michael A. Goodroe, Sawnee EMC President and CEO.
"Our score further demonstrates that the staff of Sawnee EMC exists to serve its members and provide reliable, affordable and safe electricity every day. We strive to accomplish these goals with one of our greatest assets — our knowledgeable staff and their dedication to member satisfaction."
Questions about this achievement can be directed to Mandy Love at 770-887-2363 or via email at mandy.love@sawnee.com.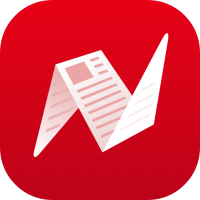 This is original content from NewsBreak's Creator Program. Join today to publish and share your own content.