ATLANTA, GA - The Carnegie Corporation of New York honors Carlos del Rio, a Mexican Public Health Advocate and Professor of Medicine from Emory University, and one of 2021 great immigrants that contributes to American life.
Every Fourth of July, the Carnegie Corporation of New York honors immigrants' accomplishments to American life. The organization is honoring 34 naturalized citizens this year for their contributions to the country with their lives and actions. The Class of 2021 is represented by more than 30 countries and focuses on societal service.
Honorees included those who have aided others as healthcare professionals and scientists; activists for the underprivileged, disabled, and disenfranchised; and changemakers in politics, voting rights, environmental issues, and education.
Carlos del Rio has spoken on hundreds of TV and radio shows and has been regularly cited in the media since the start of the COVID-19 outbreak. Death threats have been made as a result of this, but del Rio believes it is necessary to talk about the virus and improve public health.
"We have an obligation as physicians and epidemiologists, as public health experts, to really try to get information out there," he said.
Before COVID-19, del Rio's main focus has been HIV/AIDS as well as other sexually transmitted illnesses. He is a Distinguished Professor of Medicine at Emory University School of Medicine, professor of global health and epidemiology at the Rollins School of Public Health, executive associate dean for Emory at Grady, principal investigator and co-director of the Emory Center for AIDS Research, and global health and infectious disease specialist.
He has co-authored chapters in 30 books and over 350 scientific papers. Del Rio has a vast number of awards, including the Ohtli Award, which is one of the greatest distinctions bestowed by the government of Mexico.
Physicians and pharmacists were present in almost every preceding generation in his family, he claimed. Del Rio became an American citizen in 2007 in order to exercise his right to vote. He said that his father instilled in him the value of participating in the political process and performing a public service.
And like his dad, he is strongly interested in both Mexico and the United States. He hopes that his countries will be able to communicate and cooperate more effectively.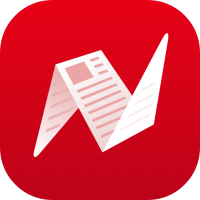 This is original content from NewsBreak's Creator Program. Join today to publish and share your own content.