ATLANTA, GA—Cami Cortes-Merchant, a young journalist from Trail Middle School, got to fulfill her dream to interview the former president Barack Obama this summer on a documentary produced by Netflix.
Prior to the interview, Cortes was just completing her eighth-grade year. The young journalist got the opportunity to virtually interview Barack Obama and Michelle Obama.
Cobb County's official website claims to interview the former president and the first lady is a very rare occasion for young and even veteran journalists.
The opportunity came to Cortes after she obtained a spot as one of the students reporters in the Scholastic Kids coverage program called "News for Kids, By Kids."
Cortes appeared in a Netflix documentary called "We The People" where the Obamas took part in the production as executive producers. The question was centered on the program.
On Cortes Scholastic Kids Press, it was known that she was born in 2007, and resides in Georgia. Her hobby is reading in nature, and outdoor activities such as playing soccer, swimming, running and basketball. She also stated that in the future she would like to be an investigative journalist or an astronaut.
On her profile, she wrote, "I love informing people and helping them better understand the world."
Cortes's other articles including a conversation with a family YouTuber, titled "At Home With the Holderness Family", her story when she visited Florida, titled "Fishing for a Shark?" and "A Journalist Shares Her Story" where she talked with Dacelys Martinez a three-time Emmy nominee and a Venezuelan journalist.
Cortes interviewed Martinez virtually on a video call where they talked about Martinez's childhood, upbringing, and influence.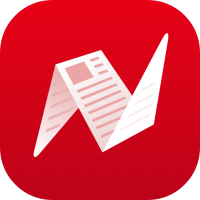 This is original content from NewsBreak's Creator Program. Join today to publish and share your own content.