ATLANTA, GA—Dalton State will fully open their campus in this upcoming Fall Semester. Classes will resume on August 9, marking the first time the campus will be completely operational since March 2020.
Dalton State plans to make the fall semester more like life-before-the -irus, while keeping some of the virtual programs and alternatives that were started during the pandemic.
Mackenzie Manley, a nursing major, is looking forward to renewing his sense of community and connection on Dalton State's campus after over a year of partial, distant learning.
"I'm excited," said Manley, who is on the orientation lead team and set to graduate in December 2023.
He also said that it will be wonderful to meet people in-person again, to be able to get closer, and to have that sense of community restored on campus. It'll be exciting to see the parking lots fill up once more. It has been strange to see it empty.
He wishes that everyone will be back, the sidewalks will be packed, and the classrooms to be filled. Instead of the hybrid format they used last year, he's excited to be back in class two times a week.
For the fall semester, courses will be at maximum capacity. During the 2020-2021 academic year, classes were run on a flipped model, with half of the students attending class in person one day and the other half virtually the next, then switching.
Also, other than in the Ken White Student Health Center, masks are no longer mandatory, nevertheless, people who are not vaccinated or have fragile immune systems are highly encouraged to continue wearing them.
"We are busy preparing for the beginning of fall semester, and I'm excited to see us return to full capacity," said Dr. Margaret Venable, president of Dalton State.
They must always strive to operate in a safe manner. With the vaccination now widely available, they will can return to a much more typical campus atmosphere this fall, giving our students a more rewarding experience.
They did everything they could to keep the students educated so that the pandemic didn't disrupt their ambitions. However, they all know that last year was not great for anyone. They're excited to welcome everyone back to campus full-time and resume normality.
"The pandemic taught us some students appreciate the option to participate virtually in some activities, such as tutoring or consultations with financial aid" Venable said. "So we will continue to offer a virtual option for some of our services."
This summer, new student orientations will be hosted on campus once again.
For more updates, visit here.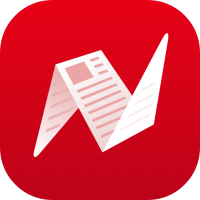 This is original content from NewsBreak's Creator Program. Join today to publish and share your own content.