ATLANTA, GA - Emory University builds a new housing complex in order to facilitate students and graduates to live near their programs' buildings. Designed to be placed within 15 minutes walk from the University, the project will be separated into two phases and conducted in Haygood Drive, Ridgewood Drive, and North Decatur Road.
This project aimed to improve graduate and professional student experience and offer them an affordable price house to strengthen the connection between each other resulting in a more vibrant community.
The University expects to execute phase one in the fall of 2022, based on the beginning of new students in the fall of 2024. While the second phase will begin right after the first one is done, the entire work is scheduled to be finished by 2027.
Vice president and chief planning officer for the campus, Robin Morey, stated that this project will promote Emory University as a community of academic of choice while carrying the campus mission of strategic framework.
"This housing initiative fulfills a key need identified through Emory's master planning process – the desire for graduate and professional student housing close to the university's academic programs," says Morey.
"This project will make Emory more attractive to prospective students and enhance their experience by providing dedicated space on campus for graduate and professional students."
In addition to the house, the area will provide a common support group, an independent study room, an exercise room, and a coffee shop. Some units in the area will come fully furnished and with various designs that allow students to choose based on their preferred size and budget.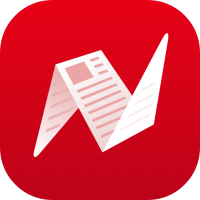 This is original content from NewsBreak's Creator Program. Join today to publish and share your own content.