ATLANTA, GA—With the introduction of Gorilla Cam on July 24, 2021, Zoo Atlanta provides wildlife enthusiasts throughout the world with a once-in-a-lifetime opportunity to view the natural behaviors and everyday activities of a troop of western lowland gorillas.
The cam will premiere on zooatlanta.org/gorillacam in association with silverback Taz and his son Floyd's birthday celebrations.
Gorilla Cam will offer a sight of one of the gorilla habitats at Zoo Atlanta's famous Ford African Rain Forest, which is home to four unique social groups of gorillas. The camera will be focused on Taz's troop's home environment.
On July 24, Floyd will turn two years old. On July 20, his father, Taz, turned 32. The birthday party will begin at 9:45 a.m. on Taz's troop's habitat, and it will be broadcast live on the cam.
Gorillas may be seen on the video from 9:00 a.m. to 5:00 p.m. EST, when they start moving into their nighttime hideaway. Taz's group, like wild gorillas, uses different areas of this enormous environment throughout the day, yet, because their movements are dynamic, they may not always be visible to the cam.
Gorilla Cam will allow viewers to watch a variety of genuine gorilla behaviors. These activities, which include but are not limited to foraging for food, resting, and playing, are similar to those observed in a troop of gorillas in the wild.
Audiences may witness members of the Gorilla Care Team prepping the habitat, sprinkling food, or installing enrichment items for the gorillas to enjoy early in the morning or when the gorillas are inside. Because the care team never shares space with the gorillas, such activities are restricted to occasions when the gorillas are not present.
Zoo Atlanta is home to one of the largest gorilla populations in North America. Habitat destruction, poaching, unauthorized wildlife hunting, and developing diseases have all contributed to the decline of wild populations in recent years. In 2017, the Fossey Fund and the Zoo were among the groups who hosted the first-ever World Gorilla Day.
Visit here for the premiere this Saturday.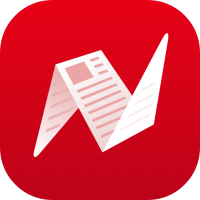 This is original content from NewsBreak's Creator Program. Join today to publish and share your own content.