ATLANTA, GA—Emory University shares a study released in the New England Journal of Medicine about antibodies generated by currently available mRNA vaccines. The research suggests that they can still combat the Delta, as well as Kappa versions of the SARS-CoV-2 virus, but at a lower strength.
The Delta variation, originally known as B.1.617.2, was first detected in India and is currently prevalent in the United States. India was also the birthplace of the Kappa variety, which was formerly known as B.1.617.1.
Vaccine-induced antibodies are 2.9 times less capable of neutralizing Delta and 6.8 times less capable of neutralizing Kappa when compared to the Washington strain that came in the United States last year.
Despite this, researchers believe that the antibodies generated by mRNA vaccinations will be powerful enough for many people, and that protective immunity towards Delta and Kappa will be likely retained.
Scientists from Emory, Stanford, St. Jude, and the National Institute of Allergy and Infectious Diseases collaborated to produce the discoveries, which were based on laboratory testing with live SARS-CoV-2 virus. The Kappa variant data in the NEJM paper were initially published as a draft.
The findings are mainly promising for individuals who were exposed to COVID-19 early in the pandemic or who've already been vaccinated. Yet, the mRNA vaccines' "correlates of protection," or the amounts of antibodies required to combat the coronavirus—have yet to be properly defined. T cells also provide some antiviral activity and are not the main source of vaccine-induced immunity against SARS-CoV-2.
Samples were taken from vaccinated patients up to 7 weeks following vaccination, thus, it's possible that natural antibody degradation, along with decreasing efficacy against variations, could lead to exposure as time passes after vaccination. Blood samples were taken from 24 patients who survived from COVID-19 in 2020, 15 people who got the mRNA-1273 Moderna vaccine, and ten people who got the Pfizer–BioNTech vaccine for this study.
SARS-CoV-2 spike protein changes in the Delta and Kappa variants reduce the ability of past vaccine-induced antibodies to engage and destroy the virus. When it comes to the influence of mutations on virus behavior, nevertheless, greater spread is not entirely dependent on the ability to evade antibodies.
Emory virologist, Mehul Suthar, points out that the Delta variation appears to have spread widely in many nations due to its improved infectivity, which is likely related to the viral spike protein's accelerated processing and capacity to connect to the host ACE2 receptor. SARS-CoV-2 continues to spread and evolve on its own, with the possibility of new varieties escaping immune control.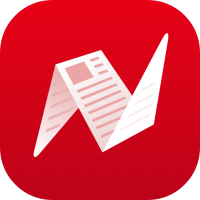 This is original content from NewsBreak's Creator Program. Join today to publish and share your own content.