ATLANTA, GA - The Gwinnett Entrepreneur Center wants to provide assistance for businesses with a need for financial assistance or a boost. The center is now accepting membership applications from aspiring entrepreneurs.
"Small businesses are essential to a thriving economy -- bringing jobs, stimulating economic growth, and driving innovation," said Board of Commissioners Chairwoman, Nicole Hendrickson. "With more than 26,000 businesses here, the center will help nurture those entrepreneurs by providing guidance that will help their business."
The center serves as an incubator for small businesses in the county by providing communal and office space, as well as classes, workshops, business coaching, and networking opportunities. Non-member entrepreneurs in the area will be able to take advantage of the center's customized support services.
There are two membership levels, and business owners who fulfill specific financial criteria are qualified for a 50 percent discount on dues through the center's Opportunity Program. The facility will be managed by Georgia Gwinnett College and funded by the Board of Commissioners.
"We know that small-to-medium size businesses drive the economy, and this is an important step in supporting those efforts. We are excited to offer the expertise that GGC has in this area and to share that expertise to help grow and support low-to-middle income business owners as they accumulate the knowledge that will help ensure that they are successful," said Georgia Gwinnett College President, Jann L. Joseph.
Before applying, interested parties should read the member handbook, take a tour of the facilities, and join an instructional webinar about the center.
"We look forward to reviewing member applications from Gwinnett's entrepreneurs and interviewing the standout candidates," said Economic Development Manager, Mark Farmer. "And later this year when our building is complete, we're especially eager to start working with our first arrivals."
Find more information and where to apply here.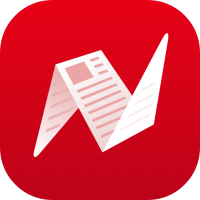 This is original content from NewsBreak's Creator Program. Join today to publish and share your own content.