ATLANTA, GA — Luke Walker, a Georgia Tech University MBA alumni, is living on Mars time zone. He works as a flight systems engineer on the Mars Perseverance mission at NASA's Jet Propulsion Laboratory.
Walker has worked with NASA for the last six years. He was the systems engineer for actuator and motor control during the development of the rover for Nasa's project to Mars.
"One of the weird things about my job is that I'm on Mars time and a Mars day is 25 hours," said Walker.
"During early operations, you're trying to optimize everything, so we only operate the rover during Martian daytime. We sync our schedule to when the rover is awake, so every day, I wake up 40 to 50 minutes later than the last day. Daytime could be from noon to 10 p.m. and it slowly rotates around," he added.
Since the rover successfully landed on Mars, February 18. Walker maintained two different roles. The first five days of the mission he handled the surface operation transition, where he had to make sure everything was safe and healthy. After that, he served as the leader for mechanism chair, where he analyzed data from the rover.
Walker further stated that something that has happened on Mars takes eleven minutes for the information to arrive on earth. He said that it was a bizarre occurrence where you celebrated something that's already been done eleven minutes ago.
They planned everything for months before the mission began, they put the plan on the rover board so they don't do any commanding live.
"All we are doing is sitting and watching, holding on, and hoping for the best. That moment when I heard 'Touchdown confirmed, Perseverance is safe on Mars,' it was just a huge relief," said Walker.
After a celebration when the Perseverance landed safely on Mars, Walker and the team saw the first image from the rover, three hours after the landing. The rover transfer the data via satellites and the satellites sent it back to earth.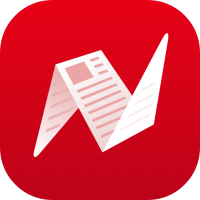 This is original content from NewsBreak's Creator Program. Join today to publish and share your own content.