ATLANTA, GA — According to Atlanta Coffee Shop, here are three of the most well-known coffee roasters in Atlanta you must try at least once.
Bellwood Coffee

Bellwood Coffee is a coffee roasting company that collects top-notch coffees from around the world and roasts them in West Atlanta. With their company values—openness, sustainability, creativity and forward-thinking—they are focused on giving the best quality and service for their customers.
They have three locations, but only two of them are open right now: East Atlanta Village at 1336 Glenwood Ave SE and Peachtree Work Space at 1776 Peachtree Rd NW.
You can directly go to their store to get their coffees or you can also place an online order, which is available on 30318, 30339, and 30082 zip codes only every Monday, Wednesday, and Friday between 12:00 pm – 4:00 pm.
2. Belux Coffee Roasters

Belux Coffee Roasters offers micro-batch roasted coffees. Each coffee has its own unique roasting profile to make them have the best flavor and aroma. They get their beans from the top-rated farms and importers to ensure they have the finest green beans for their product.
By doing this, they want to serve their customers premium quality coffees wherever they are. They are located at 5430 McGinnis Ferry Rd, Alpharetta and are open every Tuesday – Friday from 1:00 pm to 5:00 pm and Saturday and Sunday from 2:00 pm to 4:00 pm. If you can't go to their store, online order is available on their website.
3. Brash Coffee

Brash Coffee's goal is to share inspiration and passion for coffee by producing the best coffee. To them, ensuring the best quality of coffee by developing a lasting relationship with the farmers is one way to do it. Everyone is involved in the process of coffee making matters.
You can find them at four different locations: BRASH Beast at 1295 Chattahoochee Ave, The Box at 1168 Howell Mill Rd, Atlanta History Center at 130 W Paces Ferry Rd, and Huge x BRASH at 1375 Peachtree St.
Check this link out to see their open hours and more information about them.
Check out what people say about them here: Bellwood Coffee, Belux Coffee Roasters, Brash Coffee.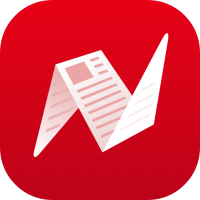 This is original content from NewsBreak's Creator Program. Join today to publish and share your own content.