ATLANTA, GA — It's not true that old restaurants will have a blooming and boring atmosphere, these three restaurants are the best oldest restaurant in Atlanta, according to yelp, that will give you a warm family dining atmosphere.
Mary Mac's Tea Room

Opened in 1945, Mary Mac's Tea Room has been serving classic Southern food in Atlanta for more than seventy-five years. In this restaurant, you will find various classic and iconic menus from the old-fashioned bread and desserts, from banana pudding and fresh Georgia peach cobbler to a sweet tea known as 'Table Wine of the South'.
Mary Mac's is the last one from the sixteen tea rooms in Atlanta in 1940 that still open. If you're interested to feel the iconic atmosphere at Mary Mac's Tea Room, it's located at 224 Ponce De Leon Ave NE, Atlanta, GA and it opens daily from 11:00 a.m. to 9:00 p.m.
2. The Colonnade Atlanta

The Colonnade Atlanta was opened in 1927 and has been welcoming Atlantans for fried chicken, warm rolls, a Randy Rita, or just a friendly conversation. This restaurant used to be owned by Jack Clark and bought by Paul Jones in 1979. Now, the restaurant is owned by Jodi, Paul's daughter and her husband David.
Just like the typical iconic restaurant, the atmosphere is warm and turns everyone into part of the restaurant's family. If you're curious about this restaurant, it's located at 1879 Cheshire Bridge Rd., Atlanta, GA and it opens Wednesday – Saturday from 5:00 p.m. to 9:00 p.m., and on Sunday from 12:00 p.m. to 8:00 p.m.
3. Nino's Italian Restaurant
Different from the other two, this restaurant as its name, is the oldest, family-owned Italian restaurant in Atlanta that offers the classic Italian dining experience. Opened in 1968, Nino's was originally owned by Amalfi Coast until it's bought by Antonio Noviello in 1982.
If you're interested to try their menu, which many of them are original recipes brought from Italy by Antonio and his brother, this restaurant is located at 1931 Cheshire Bridge Road Atlanta, GA, and opens for dine-in every Tuesday – Sunday from 5:00 p.m. – 10:00 p.m. and for curbside pick up from 5:00 p.m. to 9:00 p.m.
Check out what people say about Mary Mac's, The Colonnade Atlanta, and Nino's.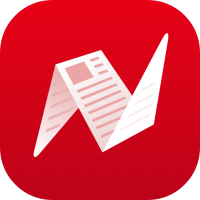 This is original content from NewsBreak's Creator Program. Join today to publish and share your own content.