ATLANTA, GA—Cherokee County provides its residents that got affected financially by the COVID-19 pandemic with funding through the Emergency Rental Assistance (ERA) program from the US Department of the Treasury.
Renters who currently reside in Cherokee County may be eligible for this program. The government will help them to pay their rent, rentals, home energy cost, and other utilities to avoid eviction.
A household would be eligible for this program if they meet the criteria below;
- Unemployed individuals—people that have experienced a reduction in their income and facing financial hardship due to COVID-19
- Show their risks of housing instability and experiencing homelessness
- Has income below 80% of the area median income level
To join this program, applicants also have to provide several documents, including;
- Photo ID, driver's license, state-issue, or government issue ID
- Social security number for all members of the house, or if they don't have it, applicants can submit passport and Consulate ID numbers
- Proof of income for all members of the house at the age of 18 and above
- Current lease under the applicant's name
- Account Statement
- Proof of COVID Hardship
- Current, or past due rent and utility bills. The name and address on the utility bill must be the same as the applicant
The federal government's Treasury Department needs those private information documents because Cherokee County needs it to conduct a proper tracking for where the fund is going. If the applicant can't fulfill the requirements, the application cannot be processed.
The applicants are encouraged to apply as soon as possible, you will receive an email once your application has been approved or additional information is needed. You can also request for paper application by calling (770) 790-3926 or (770) 790-3927.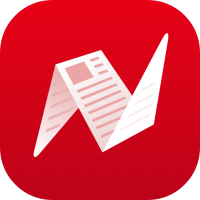 This is original content from NewsBreak's Creator Program. Join today to publish and share your own content.