Sam Pearce-Warrilow/Unsplash
ATLANTA, GA - Pechenino, who is only 21 years old, earned her own pinnacle in May when she was named assistant data engineer for a historic racing team competing in the 2021 Indianapolis 500.
For the first time in racing history, a team with a majority of women included the driver-owner, Beth Paretta of Paretta Autosport, four of the seven pit crew members, and two engineers. In addition, there are women in every front-office position on the squad.
For Pechenino, who had been following Paretta's work on the racing circuits, this chance was a dream come true.
Pechenino was aware that Paretta was planning to form a new team to compete in the Indianapolis 500 for the first time this year, but she kept her application to work with the motorsports company a secret.
Pechenino joined the team in April as an assistant data engineer and began training for the Indy 500. Neither of the female pit crew members had ever visited an IndyCar track. Some had never visited a racetrack before. Training for the "over-the-wall" crew began at 4:30 a.m. The pit lane is separated from the infield and garages by the pit wall.
She would arrive later because her role was hidden behind the wall. She returned to class and completed her assignment after 10 hours of practice and testing.
The crew struggled with 18-second-pit stops in the beginning. On race day, the team had it down to five or six seconds, putting them on level with all-male crews on the circuit.
Pechenino's job required her to sit behind a wall at a computer reviewing real-time data from the car's electronics systems and sensors, including the crucial fuel usage statistics. The team's race strategist used information from the head data engineer and race engineer to make decisions regarding driving specifics, and her duty was to help verify and monitor the car's equipment.
She collaborated with the driver and racing strategist to make data-driven judgments about how to run the race. She also performed a key role during pit stops, operating the apparatus that regulates the flow of fuel into the car.
Before the final pit break, Paretta had advanced to 21st place. Pechenino will be watching and waiting for the team to race again, gaining critical experience that will help her progress toward her ultimate ambition of being a racing engineer and possibly even a team owner.
Read more on this page.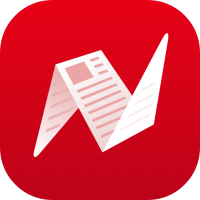 This is original content from NewsBreak's Creator Program. Join today to publish and share your own content.