Atlanta, GA — Some people have grown tired of watching videos and are looking forward to reconnecting with others. On the other hand, it can't be avoided that some will be concerned, experiencing worry or even terror upon re-engaging in person.
Since many more students and employees will be physically returning to campus in the upcoming months, Georgia Tech is sharing some advice on how to cope with the anxiety and readjustment.
Director of the Center for Assessment, Referral, and Education (CARE), Hughes-Troutman, believes that it's essential to acknowledge the diverse range of post-pandemic reactions and to appreciate that each person will take a different approach.
Hughes-Troutman; Chris Wiese, assistant professor in the Department of Psychology; and Joi Alexander, the director of Health Initiatives, sum up several tips on dealing with anxiety and adjusting to the return of offline classes.
It is important to control your thoughts. When you're worried, keep a journal or engage in creative, healthy self-expression activities, practice mindfulness, meditation, and have some aromatherapy. Engage in appropriate coping behaviors and have a good attitude toward your health, starting with getting enough sleep and eating well.
Understand and acknowledge that you are experiencing certain emotions. If you're anxious or overwhelmed, don't be hard on yourself. Exercising with friends or family is a great way to get some workouts. Set workout objectives, walk outside, use online fitness resources, and take a virtual fitness class.
You can always reach out for assistance as well. Call CARE at 404-894-3498 for an appointment or go to care.gatech.edu for students. Staff can contact the Employee Assistance Program here. You can also help anyone who might need assistance by visiting this page.
You can read more of the information here.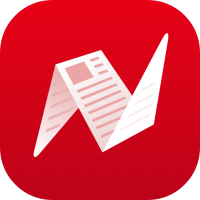 This is original content from NewsBreak's Creator Program. Join today to publish and share your own content.