ATLANTA, GA - Georgia Audubon announced Birding Field Trips to Washington Park on Wednesday, July 14. Washington Park is a home to diverse types of birds, including flycatchers, nuthatches, hawks, and woodpeckers. It is located at 102 Ollie St NW, Atlanta, GA 30314.
Washington Park is a historical place. Established in 1919, this park is the first green space for African Americans, in the City of Atlanta. The park was created as part of a community that was built by and for Black business, housing, and education.
In a time when the rights of African Americans were prohibited by white supremacists. It remains a centerpiece for the community and a mark to continue the legacy.
This Field trip is a great way to learn more about Georgia's residents, migrating birds, also, meeting new people with the same interest.
Beginners who just about to learn more about birds are welcome on this trip. If you need to borrow a pair of binoculars, please contact the field trip leader in advance and they should be able to loan you a pair. Unless otherwise stated.
This trip is free but limited due to the COVID-19. The event will begin on Saturday, July 17. Starting from 10am to 11am. The participants should gather at the large Pavilion, and park along Michigan Avenue.
Based on CDC guidelines issued on May 13, 2021, Georgia Audubon stated for those people who have been fully vaccinated, are no longer require to wear a mask, or to socially distance themselves during indoor or outdoor events.
Individuals are considered fully vaccinated, when they are at least two weeks past the second dose of the Moderna or Pfizer vaccine, or at least two weeks past the single dose of the Johnson & Johnson vaccine.
Those who haven't receive their vaccine shot are still required to wear a mask.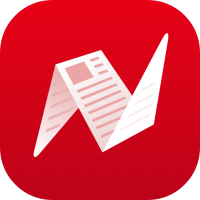 This is original content from NewsBreak's Creator Program. Join today to publish and share your own content.