ATLANTA, GA — The three little warthog piglets at Zoo Atlanta has just chosen their own names. Now, they will be known as Daphne, Penelope, and Eloise.
The three little piglets are the daughters of Eleanor and Hamlet the warthog. Born on April 13, 2021, the baby warthogs first stepped into the public eye in early June. They can be seen in their habitat in the Zoo's African Savanna with both of their parents.
The piglets chose their names through a simple game. The staff laid out three huge blue balls marked with letters D, P, and E representing the names that were pre-selected by the Warthog Care Team.
The rule is simple. The first piglet to touch the ball can keep the name marked with their initial on it. The piglets were then let loose into the habitat with their mother and father. The zoo team waited until each one of them has approached a ball representing their eventual name.
Warthogs are native sub-Saharan Africa mammals. Unfortunately, their population has dwindled because of human interventions and other natural causes. Drought, desertification, human-caused habitat loss, and habitat fragmentation have contributed to the species' decline.
Thankfully, warthogs are very adaptable animals. They are especially more adaptable to human activities. More than other mammals that also live in grassland ecosystems.
The warthogs family is not the only animal resident of the African Savanna at Zoo Atlanta. The habitat is also home to African elephants, giraffes, zebras, ostriches, meerkats, and southern white rhino. Zoo Atlanta opens daily. Non-members have to get timed ticketing to enter.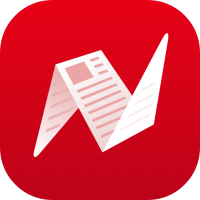 This is original content from NewsBreak's Creator Program. Join today to publish and share your own content.