ATLANTA, GA - Body & Brain is having a free virtual class about "The Art of Decision Making" with Courtney V Lindop on July 15, 2021 from 7:00pm to 8:30pm.
Many people have made a choice and then spent time second-guessing it. On other cases, a lot of them procrastinated owing to self-doubt or concern about which path is the best for them.
The decisions that you choose will establish who you are, and when you are unclear of who you are or how you feel, it can be difficult to make decisions.
People can have certainty about what actions they wish to do when they are in touch with their true-selves and true-desires. So, this class will focus on reuniting with yourself in order to explore your true feelings and align with what is best for you. You may also find yourself becoming more grounded and at ease with a wider range of people and situations.
Courtney V Lindop, Intuitive Life Coach and Energy Healer, Yoga/Ki-gong/Meditation Instructor, Brain Education Trainer and Manager of Brookline Body & Brain, will be the one who guide you through a free educational webinar called "The Art of Decision Making."
Despite her achievements in school and other life aspects, she has struggled with anxiety and depression since she was a child, so when she returned to the United States, she began to look for a more holistic approach for her stress management.
Now, she is actively helping other people that struggle, and it has been going on for the past eight years. She is employing basic mind-body exercises to encourage feelings of connection and emotional healing strategies to restore inner power and confidence.
Through this webinar, Courtney will lead you on a lecture, light dance, and meditation by ZOOM to help you improve your sense of self and empower you to live your best life.
You can read more and sign up for the free class here.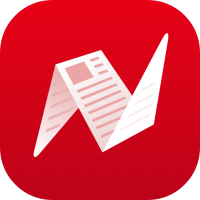 This is original content from NewsBreak's Creator Program. Join today to publish and share your own content.