ATLANTA, GA - In the Atlanta Botanical Garden's tree canopy, SlothBot, a robot that monitors pollution, temperature, and other environmental factors, survives for 13 months.
Magnus Egerstedt expected his robot to last for a few months when he and a group of Georgia Tech College of Engineering students put their three-foot SlothBot in the Atlanta Botanical Garden's tree canopy in May of last year.
The machine soon discovered itself among fall-colored leaves as the scorching summer days came down to cooler weather. SlothBot would make it through Atlanta's chilly winter nights and celebrate its one-year birthday in the spring. After 13 months, SlothBot has finally been taken down.
SlothBot swung from a 100-foot-wire in the Garden's 30-acre-midtown Atlanta forest, with its large eyes and 3D-printed fiberglass shell. The robot was programed to travel slowly and only when needed to reach a sunny area to recharge its batteries.
Guests in the garden would look up as it crept 50 feet above the surface. Temperature, weather, carbon dioxide levels, and other data would be monitored by the system at all times.
During its time, SlothBot discovered what many other instruments around the world discovered during the COVID-19 pandemic. The pollution levels in the Garden decreased as people stayed at home and avoided driving for the most of 2020. Although, in the robot's final months, those levels were increased.
Throughout SlothBot's existence, a group of Georgia Tech students kept a track on it. They came once a week for approximately an hour, lowering the machine from its perch near the Garden's entrance. They'd inspect the motors, make sure the batteries were charged, and do regular testing.
The only issue in SlothBot's stay was when it abruptly shut down and couldn't be restarted in December. Carmen Jimenez, an ECE Ph.D. student, fixed the problem by removing several bad capacitors and rewiring the circuits.
Egerstedt, Phillips, and Jimenez paid a final visit to the Garden a few weeks ago to help SlothBot return to the ground. The descension drew a large crowd right away. Guests who had only been able to view the device from afar walked over to touch it and have a closer look.
SlothBot was featured in the Garden's high school summer internship program as a method to attract the future generation of roboticists and conservationists, in addition to being people's favorite.
Phillips and Jimenez are currently building SlothBot 2.0, which is about half the size of the previous one and now hanging in a Georgia Tech lab.
The machine exceeded their expectations while also providing them with a new perspective on robots and their surroundings.
Read more of their SlothBot story here.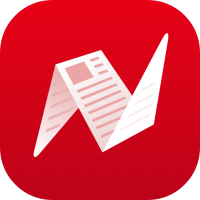 This is original content from NewsBreak's Creator Program. Join today to publish and share your own content.