ATLANTA, GA — The Attorney General Consumer Protection Division of Georgia warns citizens to be aware of scammers that may try to use the damage caused by the recent extreme weather to take advantage of them.
Home repair fraudsters may take this opportunity to deceive homeowners by accepting their money but completely abandoning their work. In other cases, scammers may also charge unreasonably high prices for some standard work.
Storm victims are often the target of this fraud because the scammers see them as vulnerable and desperate. They are eager to get their lives back to normal and often ignore repair costs while not thoroughly examining the person they're hiring.
The Attorney General's Consumer Protection Division offers these tips to avoid this fraud:
Avoid people who are directly knocking at your door for home repair work. Ask friends and neighbors for reliable sources.
Be skeptical of any contractor who asks for full payment up-front, only accepts cash, and refuses to give you a written contract.
Ask the contractors about some of the previous works they have done.
Get three written bids from contractors. Confirm again if the price is too low. Cheaper is not necessarily better.
Insists the contractor for work to be performed, guaranteed, with a warranty in writing. Agree on start and finish dates.
Never pay for the whole project up-front. If necessary, pay for no more than one-third of the total cost. Pay the remaining after the job is completed.
Question any contractor that offers to pay your insurance deductible or offers other no-cost incentives. You should always talk to your insurance company before doing any repairs.
Check with the Better Business Bureau at bbb.org if there are any complaints against the business.
Visit the International Society of Arboriculture's website at www.isa-arbor.com to ensure that a tree removal vendor has a valid arborist license.
Ensure that all the workers are licensed through the Secretary of State's website at sos.ga.gov.
If you think you are a victim of the fraud, you can contact the Attorney General's Consumer Protection Division by calling (404) 651-8600 and 1-800-869-1123 or visit their website at consumer.ga.gov.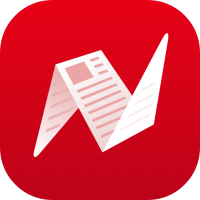 This is original content from NewsBreak's Creator Program. Join today to publish and share your own content.