ATLANTA, GA — Emory University researchers are participating in a study to evaluate immune responses to COVID-19 vaccines when administered during pregnancy or within two months after delivery.
The study, titled "SARS-Cov-2 Vaccines in Pregnancy and Postpartum" or MOMI-Vax, is open to people who have taken any of the FDA-authorized COVID-19 vaccines. The program seeks to reach tens of thousands of pregnant and breastfeeding mothers across the country who have been vaccinated.
Martina Badell, the main investigator, also an associate professor of gynecology and obstetrics at Emory University, said: "This is both a necessary and important study in pregnant and postpartum women, because it is critical that we better understand both the maternal immune response to COVID-19 vaccinations in pregnancy and antibody transfer to babies via the placenta and breast milk."
This research shows that so far, COVID-19 vaccines appear to be safe for this population. But more assessments are needed to evaluate the transfer of vaccine-induced antibodies to infants.
According to the research, based on the experience with other diseases, the transfer of vaccine-induced antibodies could give newborns and infants protection from COVID-19 since early life.
Participants in this study, as well as their infants, will be evaluated during the first year after delivery. From time to time, the researcher will analyze blood samples from pregnant and postpartum participants and perform antibody testing from umbilical cord blood collected at delivery and blood samples from infants two and six months after delivery.
The investigator will also investigate breast milk samples to examine the potential for protection against COVID-19 in breastfed infants.
Those who wish to participate in this study can directly contact the Hope Clinic, located in Decatur, or email ecc.vaccine@emory.edu.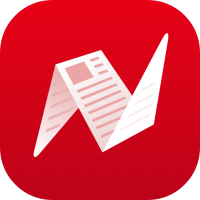 This is original content from NewsBreak's Creator Program. Join today to publish and share your own content.