FORSYTH COUNTY, GA — Twelve firefighter recruits graduated recently and are now officially a member the Fire Department. Eleven of them will join the Forsyth County Fire Department, and one will join the Johns Creek's.
"We are pleased to welcome these new members of the Forsyth County Fire Department family," said Fire Chief Barry Head. "Each graduation ceremony is a wonderful opportunity to spotlight the brave men and women who are entering the profession of serving our communities."
Their graduation ceremony was held last month, on June 19, at Local Church Forsyth. The event is attended by family and friends, as well as the Fire Department staff. People who missed the ceremony can watch it online here https://www.forsythco.com/News/PostId/2987/watch-forsyth-county-fire-department-recruit-graduation-now-online.
Eric Bizzell, Jr., Jeremiah Chapman, Cole Dudley, Daniel Gartavel, Jordan Hardee, Zachary Junkin, Adam Martin, Madelyn Martin, Erik Prieto, Andrew Pulliam and Stephen Pulliam are now officially members of the Forsyth County Fire Department, while Yaakov Baum will join the Johns Creek Fire Department.
In order to graduate, the recruits have to complete 18 weeks of 640 hours of intense certified firefighter training. They must complete instruction on structural fire control, interior search and rescue, flammable and combustible liquids fire control, pressurized container fire control, fire hose testing, truck and engine company operations, hazardous materials awareness and operations, vehicle extrication, public utilities gas/electric safety and terrorism awareness.
After the firefighter training, they must also complete an EMT training. It is also 18 weeks long, but with 720 hours of EMT classroom and clinical instruction. Once they finish this training, the recruits will be certified as nationally registered EMTs.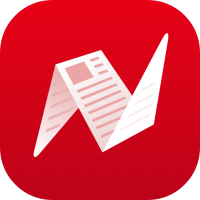 This is original content from NewsBreak's Creator Program. Join today to publish and share your own content.