ATLANTA, GA — The city of Atlanta is surrounded by a lot of places to hike. From the best of them, here are five of the best to hike places near the city of Atlanta.
Stone Mountain Park is located in the city of Stone Mountain near Atlanta. The place is "great for stargazing and gathering thoughts, walking, jogging, walking dog to hiking mountain," reviewed Common C. from Atlanta. The place also allows dogs, is good for kids, has a bike parking lot, and allows private parking.
Shami L from New York, NY said that the place is already bustling with runners, hikers and bikers "trekking up Stone Mountain and tackling the 5 mile Cherokee hike even at 8 a.m." She reviewed, "the hike up is moderately steep, very unevenly rocky and 95% solid marble stone," and "Some parts of the mountain are steep inclines and could be very slippery in rainy weather." Then, "The hike took about a mile up and down each way at a moderate walking speed and paired with the Cherokee trail on the outskirts, it was an easy 7 miles or thereabout."
Kennesaw Mountain is located in Kennesaw, GA. The place has parks, landmarks and historical buildings. Richard F. from Crestwood reviewed, "This is a wonderful park and we will be sure to stop again when we might have more time. At the base of the mountain, the park entrance has a new interpretive center, museum and numerous self-guided tour trails that document Union General William Tecumseh Sherman's "March to the Sea" during the Civil War. There is an incredible amount of history here."
Morgan Falls Overlook is a family-oriented river park located in Sandy Springs, GA. Anar M. from Atlanta reviewed, "We enjoyed the shady trails that hike up the sides of the river. One hike starts right behind the Pavilion, and the other on the right side of the Parking Lot. There is plenty of parking as well as plenty of benches and swings."
The Old Mill Park in Roswell, GA has a lot of historic buildings. Rachel M. from Roswell reviewed the place as "A treasure in Metro Atlanta. The old buildings, bridge and waterfall make this a perfect weekend get away. It's a great place to get some exercise and enjoy the sound of moving water. I would suggest to bring some bottled water as the hills are slightly aggressive. It's an absolute must for locals."
Cascade Springs Nature Preserve
Cascade Springs Nature Preserve is a 120-acre forest with a waterfall and streams located in Atlanta.
Stephanie L. from Miami reviewed, "Cascade Springs Nature Preserve is a literal breath of fresh air. Be warned the waterfall may not look as picturesque as envisioned, and depending on the time of year it may be more trickle than full fledged nature encounter. There is also a gate at the top preventing any awe-inspiring feelings of being immersed in the great outdoors."
Then, she pointed out the positive aspect of it, "The trails wind through the forest, the old springhouse bears its own charm, and you can enjoy a bit of Atlanta history along the 'heritage trail'. The paths are fairly easy and walkable, with little risk of getting lost. So come for a stroll with a four legged friend, plan a picnic, or just to enjoy a sprightly jaunt along the stream, this park definitely makes for a refreshing dose of serenity."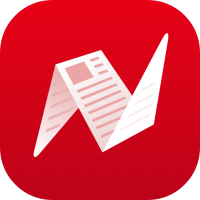 This is original content from NewsBreak's Creator Program. Join today to publish and share your own content.