ATLANTA, GA — Fulton's First Day Back-to-School Pep Rally, that will be held on Saturday, July 31, 2021 from 10:00 a.m. to 2:00 p.m., is a free back-to-school activity for parents and students.
Both Banneker High School and North Springs High School will host the event. For new pupils, on-site school registration will be accessible by appointment only.
A Health & Wellness Fair will be held throughout the event, and families will earn backpacks, school supplies and free groceries from event sponsors if supplies still remain. Please note that this event is exclusively open to kids from Fulton County Schools.
Parents are highly advised to sign up prior to the event to save time on the day. For every student, parents should purchase one ticket. Registration for the online event will open on Thursday, July 1 and end on Wednesday, July 28. Parents with children in only one school level are asked to sign up in order to prevent overcrowding.
The following is the signing up schedule based on school grade:
Elementary school students: 10:00 a.m. to 12:00 p.m
Middle school students: 12:00 p.m. to 1:00 p.m.
High school students: 1:00 p.m. to 2:00 p.m.
To receive the limited school and food supplies, parents must pre-register. The availability of the supplies is not guaranteed for those who register on-site.
You may click on this link to pre-register for Banneker event https://www.eventbrite.com/e/158721876405, and this link to pre-register for North Springs event https://www.eventbrite.com/e/159677717351.
Both locations will provide COVID-19 vaccinations for those who haven't got theirs.
Please visit this website to know more about the event https://www.fultonschools.org/firstdayfulton.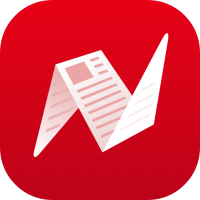 This is original content from NewsBreak's Creator Program. Join today to publish and share your own content.