ATLANTA, GA — The City of Atlanta just released its annual Fresh Food Access Report, which found that they have significant increase in people getting fresh food access compared to previous years.
In 2020, seventy five percent of city residents resided within half a mile of fresh food, up twenty three percent from 2015. By 2022, the Bottoms' Administration wants at least eighty five percent of Atlanta citizens to reside within a half-mile of fresh food.
Based on major conclusions from the 2020 study, since 2015, neighborhood markets have been a critical role in improving fresh food access to low-income, hard-to-reach regions. Improvements in fresh food access have been imbalanced around the city, with places surrounding Midtown experiencing the highest benefits and less heavily packed areas in the south and west experiencing less.
In addition, COVID-19 had an effect on the local food system by posing issues with indoor food access, as well as chances with food access advances evident in fresh food outlets that reacted to social distancing and moved operations outside.
Allowing on-site transactions at urban farms, expanding the MARTA Markets program and developing a "healthy corner store" initiative are all suggested as ways to increase fresh food access around the city, according to the research.
Policy is currently being explored that would let farms to sell food directly to citizens in order to boost access to fresh food around the city. Neighborhood Planning Units studied this proposal in June 2021, and it will significantly enhance the amount of Atlanta people who have access to fresh food close to their homes.
The Atlanta Department of City Planning is in charge of the Fresh Food Access Report. Visit https://www.aglanta.org/ffar to see the report, and bit.ly/ffar2020map to browse the interactive dashboard of fresh food sources.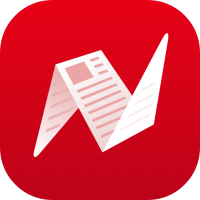 This is original content from NewsBreak's Creator Program. Join today to publish and share your own content.