ATLANTA, GA — Atlanta Eats shares their top five Chinese restaurants that you must visit whether you are locals or simply a tourist coming to Atlanta.
There's a lot more to Atlanta than fried chicken and fried green tomatoes. It also serves worldwide cuisine from around the world, including the diverse tastes of China's various regions. There are plenty of locations in Atlanta to get your next Chinese food fix, whether it's Szechuan spice, xiao long bao, dim sum or orange chicken.
Here are the top five Chinese restaurants:
Each family needs a good Chinese restaurant close by for supper, and families all over Sandy Springs know that Tasty China is always a good choice. Whether it's their 3 Pepper Chicken, Crispy Tender Pork Belly or Cumin Duck, their spicy Szechuan traditions are evident throughout the menu. They also provide an upscale dining experience that few Chinese restaurants in the metro Atlanta region can match.
For the best Asian food in Atlanta, travel to Buford Highway, but when it comes to Szechuan, Buckhead's Urban Wu has swiftly been considered one of the best. Their spicy braised fish may be their best cuisine, but the dan dan noodles, Ben Ben chicken and spicy dried eggplant are also excellent.
The xiao long bao, or soup dumplings, of Northern China Eatery are well-known around Atlanta foodies and Chinese immigrants. The taste of those broth and meat-filled dumplings will explode in our tongue. Don't miss out on their cumin lamb, a popular Northern Chinese specialty, and their must-try dish, the pan-fried pork dumplings.
Gu's Kitchen, another Atlanta classic for Szechuan cuisine, is also home to some of the city's best dumplings. Gu's Kitchen and their other outlets, Gu's Dumplings in Alpharetta and Krog Street Market, offer delicious Zhong Style Dumplings in a sweet and spicy, garlicky Zhong sauce. You can't go wrong with anything on the menu, including their spicy dried eggplant and spicy dry beef noodles.
Oriental Pearl Seafood, in Chamblee's Chinatown Mall, is perhaps the greatest place to go for ITP dim sum. The steamed pork buns and steamed shumai are also excellent, and you can order delivery through Chowbus.
For more Chinese restaurant choices, you can visit Atlanta Eats' website at https://www.atlantaeats.com/blog/the-ultimate-guide-to-chinese-food-in-atlanta/.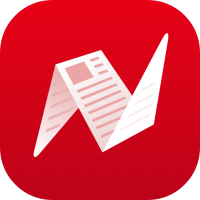 This is original content from NewsBreak's Creator Program. Join today to publish and share your own content.