ATLANTA, GA — Starting from May to September 7, 2021, Children's Museum of Atlanta is showcasing new exhibit: Thomas Edison's Secret Lab.
Located at 275 Centennial Olympic Park DR NW, children are welcome to step into the lab and experience the unique, hands-on programs that introduce STEM concepts where engaging children with fun and learning activities of physics, machinery, chemistry, material science and many more.
Physics
Discover invisible forces that seem more like magic than science. Experiment with electricity, magnetism, optics, sound waves, air pressure and other fun physics laws that shape the world around us.

Machinery
Manipulate the classic six simple machines designed by Renaissance scientists to make work become easier. Some of the machines exhibited are the lever, inclined plane, pulley, screw, wedge, also wheel and axle. This program provides with hands-on activities that illustrate the math and physics at work.

Chemistry
Study a giant interactive periodic table of elements for an eye-opening way to study chemistry. Make the connection between the raw elements and how people put them to work.

Material Science
Investigate materials science, how people use natural and human-made substances and learn more about their properties. Take the touch-screen design challenge by selecting the materials you think will be best to get the job done, and then documented your findings at the blogging station.
For safety reason, the visitors should obey the guidelines as follows:
All visitors aged two years and older are required to wear Museum approved face mask from the time visitors enter the building until their exit. Museum approved masks are cloth or disposable that are secured over the nose, mouth and chin.
Purchase your tickets online and choose your time play session before coming to the Museum by this link https://16707.blackbaudhosting.com/16707/page.aspx?pid=196&tab=2&txobjid=f9c50d05-2758-476e-9751-61a33c29748b
No food on-premises are allowed.
Due to the social distancing guideline, the Climber and the Globe are currently not accessible to guests.
Bring your own water, since our water fountains will be turned off and unavailable.
Lockers are temporarily not available.
No re-entry allowed.
Visitors are unable to refund the tickets, but can reschedule them for a future session.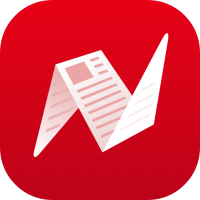 This is original content from NewsBreak's Creator Program. Join today to publish and share your own content.