ATLANTA, GA — United Way of Greater Atlanta is holding an in-person event in Atlanta. They will host the "United Way Rent & Utility Payment Assistance Event" next week. The event is held to help Atlantans who are unable to pay their rent due to the COVID-19 pandemic with financial assistance.
The event is a part of the new City of Atlanta COVID-19 Emergency Housing Assistance Program. The program is a mandate from the country's Emergency Rental Assistance Program of the U.S. Treasury.
The event is held on Thursday, July 15 at 12 p.m. - 6 p.m. EDT. The venue is at Loudermilk Conference Center, 40 Courtland Street, Northeast Atlanta, GA 30303. Each household can only get one ticket.
Participants must have a residence and live in the incorporated city of Atlanta to be considered. They must be an adult listed on their signed lease agreement, who live in an apartment, live with a single or multi-family, or mobile home lot. At least one household member must be either unemployed, struggle financially due to the pandemic or have a risk of becoming homeless.
To be eligible, participants will need to bring a few personal identifications at the event. Participants must bring a photo ID and the last 4 digits of the Social Security Number, Passport Number or Consulate ID Number for each household member.
Participants will also need to bring along a copy of a few documents. They must bring a copy of the current full signed lease agreement in Atlanta, a welcome letter, a rental subsidy award letter, a current/past due rent and/or utility bill and proof of current income.
They also need proof of COVID-19 impact on finances. It could be proof of separation or termination from an employer due to COVID 19, reduced work hours, increased medical bills, Atlanta Public School records etc.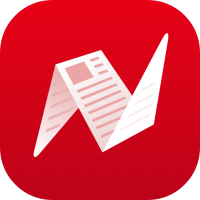 This is original content from NewsBreak's Creator Program. Join today to publish and share your own content.