ATLANTA, GA — Vert Digital, a digital marketing and advertising agency, shared the Oglethorpe University's signature Flagship 50 program case study. Vert highlights Oglethorpe's Flagship 50 campaign implementation process in the case study.
Flagship 50 is a campaign from Oglethorpe University that incentivizes out-of-state students by matching their state's flagship university tuition cost. Oglethorpe challenged Vert to help increase national awareness with the digital campaign.
According to the case study, Vert consistently tests the audiences, copy, creative, new media partners and ad formats to make it more efficient. Vert has worked with the campaign and optimized the campaign versions for four consecutive semesters. The campaign result showed a forty nine percent increase in enrollment from out-of-state students since the campaign began.
The case study details the process of creating dynamic video ads for the campaign. The videos utilize dynamic changes, such as average class sizes and tuition amount per state.
In 2020, Oglethorpe University achieved a record year for enrollment due to the campaign. The data shows that completed applications are up to forty percent, accepted students forty four percent, and Flagship 50 students acceptance forty three percent.
The Flagship 50 campaign won an AVA digital marketing platinum award in 2020. AVA Digital Awards is an international award, presented by the Association of Marketing and Communication Professionals (AMCP), that honors professionals for the planning, concept, direction, design and production of digital communication.
Vert won two other campaign projects, all of them are Oglethorpe University's, in web-based production/web element/home page and web-based production/short-form web video less than three minutes category. Vert has been working with Oglethorpe for nearly a decade as their website and digital marketing partner.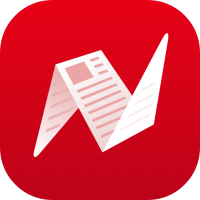 This is original content from NewsBreak's Creator Program. Join today to publish and share your own content.