ATLANTA, GA — The U.S. Department of Health and Human Services for Clinical Mental Health Program has awarded Clark Atlanta University a $1.8 million HRSA grant on June 27.
The grant is given over four years to associate professor of School of Education, Dr. Ken Shell, and associate professor of Whitney M. Young, Jr., School of Social Work, Dr. Kenya Jones, from July 1, 2021, until June 30, 2025.
The grant will facilitate their "Project Counselor Education and Social Work Inter-professional Collaboration and Education" program at the university.
The project will provide training in behavioral health and education to master-level Counseling and Social Work students.
In addition, selected students to participate in the program will receive stipends available from the grant.
Jones said, "With this grant, we will be providing training to 28 students in the first year, but those students can spread the information further and touch more people when they move on in their career."
The university can also utilize the grant as a recruiting tool in the future since, at most universities, graduate internships are not paid.
In his statement, Shell commented, "We're trying to get more black practitioners in mental health. For many black folks entering mental health, the full-time unpaid internship is a barrier."
He explained that in the past, his students had to work full-time while they completed their internship.
"I really wanted to find money so they didn't have to do it the way I had to do it," Shell added.
Since their students in their clinical year are close to graduation, Shell and Jones hope the BHWET program will be helpful for their job search.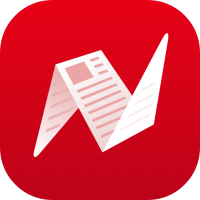 This is original content from NewsBreak's Creator Program. Join today to publish and share your own content.