ATLANTA, GA — Residents of the city of Atlanta in all zones can now use the ATL311 non-emergency services line to get help with issues such as mental health, substance abuse or extreme poverty.
The Policing Alternatives and Diversion or PAD Initiative has been expanded citywide to give an expedient option to arrest those committing infractions that are typically associated with mental health needs, addiction, homelessness or extreme poverty.
PAD handles law enforcement diverts, as well as community referrals, via the ATL311 non-emergency services number. PAD response teams will travel to the region to provide urgent assistance to those who have been referred, as well as longer-term support to those who may require it.
Officers in all Zones of the Atlanta Police Department may redirect persons to PAD rather than booking them into ACDC or Fulton County jail, if the officer thinks that the legal infraction is due to a behavioral health need or extreme poverty.
Residents can make a referral to PAD by dialing 311 or 404-546-0311 between the hours of 7 a.m. and 7 p.m., Monday through Friday. If the caller provides contact information, he or she will receive a follow-up call within forty eight hours with an update on the steps taken.
PAD Initiative was founded in 2017 as an independent non-profit organization supported by the City of Atlanta, Fulton County and charitable partners. For hundreds of people, PAD has provided an urgent alternative to arrest by connecting them to healthcare, money, housing, and community services. More information on PAD can be found at https://www.atlantapad.org/press-room.
The City of Atlanta Department of City Planning is leading this project in collaboration with the City's Department of Transportation. Toole Design Group, Stantec, Modern Mobility Partners, James Lima Planning and Development, Street Plans and Edwards-Pitman consultants assist staff. The Atlanta Regional Commission is helping to fund this project.
For additional information, go to sharepeachtree.com or email the project team at peachtree@atlantaga.gov. The Department of City Planning can be found on Facebook, Instagram and Twitter as @atlplanning.
Visit www.atlantaga.gov or watch City Channel 26 for additional information about the City of Atlanta. The City of Atlanta can be found on Facebook and Twitter as @CityofAtlanta.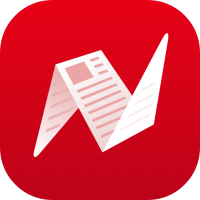 This is original content from NewsBreak's Creator Program. Join today to publish and share your own content.