ATLANTA, GA — On Wednesday, June 30, Georgia U.S. Senator Raphael Warnock paid a visit to the Cobb County Research Facility of the Georgia Tech Research Institute. His visit to GTRI was part of a statewide tour highlighting Georgia's infrastructure, military and research strengths.
GTRI Director Jim Hudgens gave a brief introduction of the organization and described some of its state-focused efforts, such as agricultural improvements, product development with industry partners, cybersecurity developments and employment creation. 
During a tour of the labs, Senator Warnock was able to get a firsthand look at GTRI's research, and Hudgens emphasized Tech's involvement with the military and intelligence communities.
"I was so glad to help secure support in the U.S. Innovation and Competition Act to make sure we're investing in our nation's research institutions like Georgia Tech, so we can continue innovating the solutions that our military needs to keep our national defense strong and protect our service members," said Warnock. 
Senator Warnock watched the immediate impact of GTRI research in a video showing a chicken-deboning robot meant to dramatically enhance productivity at Georgia poultry plants. By lowering expenses and waste, the idea has the potential to save the chicken business millions of dollars.
In addition to the focus on GTRI, the deans of Georgia Tech's Colleges of Computing and Engineering, Charles Isbell and Raheem Beyah, also provided Senator Warnock with information on Tech's rankings and pathway programs, as well as the Institute's academic connections and offers. 
Dean Beyah praised CREATE-X for highlighting Tech's entrepreneurship initiatives. He also discussed Georgia Tech's ongoing efforts to enhance and extend the Atlanta University Center Consortium's dual degree program. 
Dean Isbell extolled the virtues of Georgia Tech's OMSCS degree, the nation's first recognized Master of Science in Computer Science obtained entirely online. Dean Isbell's presentation of the Constellations Center for Equity in Computing's aim to promote computer science education in Atlanta also piqued Sen. Warnock's interest.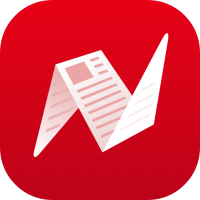 This is original content from NewsBreak's Creator Program. Join today to publish and share your own content.