ATLANTA, GA — Clark Atlanta University and Spelman College have been named recipients of a $5 million grant from Google.
They are among 10 institutions in the country to receive the grant designed to help create pathways and opportunities for increased diverse representation in the STEM industry.
In his statement, the President of Clark Atlanta University, George T. French Jr., Ph.D., said, "This is an amazing opportunity for Clark Atlanta University students. We are grateful to Google for their support in creating opportunities to prepare our students for the future through pathways in STEM disciplines at Historically Black Colleges and Universities."
"Today our world and technology is quickly evolving and our talented students have proven themselves to be innovators and qualified to be included in the pipeline of next generation tech leaders," he added.
Meanwhile, Congresswoman Nikema Williams commented, "Clark Atlanta University and Spelman College are two of the most important institutions in the Fifth Congressional District. This donation from Google recognizes both schools' proud legacy of Black excellence and will bring much needed diversity — and HBCU leadership to the STEM industry."
Similarly, Atlanta Mayor Keisha Lance Bottoms remarked, "The grants for Spelman and Clark Atlanta demonstrate Google's larger commitment to diversify a pipeline of tech talent equipped and ready to take on the jobs of tomorrow, today."
"Thank you to Google for increasing representation of our workforce and expanding opportunities for HBCU students and graduates in the tech industry," she concluded.
Through the one-time unrestricted financial grant, Clark Atlanta University and Spelman College will obtain financial support for scholarships, technological infrastructure support, career readiness, and curriculum development.
This investment is built on Google's Pathways to Tech initiative, which the tech giant announced earlier this year.
The initiative aims to build equity for HBCU computing education, help job seekers find tech roles, and ensure that Black employees have growth opportunities and feel included at work.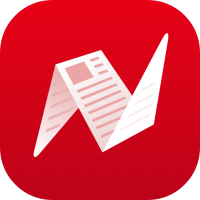 This is original content from NewsBreak's Creator Program. Join today to publish and share your own content.