ATLANTA, GA — The City of Atlanta provides an emergency rental assistance program for those seeking help in avoiding possible eviction.
The application window opens for the first 2,000 applicants to file the required paperwork and be considered to receive the fund. United Way of Greater Atlanta is administering the federally funded program and will open the portal on Monday, July 5.
Chad Parker, a spokesman with United Way of Greater Atlanta, told the Civic Circle that this would be the second batch of the program. The first batch of $22 million funds has already been disbursed and has helped more than 7,000 households keep their homes.
In this batch, the fund to distribute is $15.3 million, and more than $4.5 million has been received by families in need. However, Parker remarked, "Many more individuals and families still need help, and we are working to help at least another 3,500 households with the remainder of the second round of federal funding."
This time, the city and United Way has more time to process application due to the final extension of the Centers for Disease Control and Prevention's (CDC) residential eviction moratorium. "The extra breathing room gives the program more time to process applications," said Parker. "But due to the high volume of applications we receive, we are encouraging people to apply as soon as possible."
"This extension allows us to continue our efforts to distribute rental assistance and prioritize households where one or more household members are unemployed and have been unemployed for 90 days and/or experiencing risk of homelessness," said Georgia Department of Community Affairs spokeswoman Haley Volkmann on the Georgia Rental Assistance (GRA) program.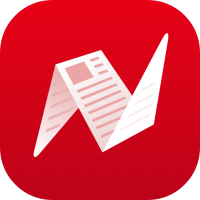 This is original content from NewsBreak's Creator Program. Join today to publish and share your own content.