ATLANTA, GA — The National Academy of Television Arts & Sciences Southeast Chapter has awarded six Emmy awards to the second season of "Your Fantastic Mind," a television series produced by the Emory Brain Health Center and Georgia Public Broadcasting (GPB). The awards were revealed on June 19.
In the fields of neurology, neurosurgery, psychiatry, sleep medicine and rehabilitation medicine, the news magazine-style show features patient narratives and updates on groundbreaking science and therapeutic achievements.
"Your Fantastic Mind" received eight Emmy nominations and won six, including best TV series. The following categories are the six awards for their Season 2:
1. Magazine Program: Series
2. Health/Medical – Short Form Content: Phyllis and Richard
3. Health/Medical – Long Form Content: Saving a Life from Depression
4. Religion: The Sisters of Sacred Heart
5. Magazine Program – Single Program: Does Your Dog Love You?
6. Writer – Short Form Content: Jaye Watson
Jonathan S. Lewin, MD, Emory's executive vice president for health affairs stated that the "Your Fantastic Mind" series is an educational and entertaining show that informs audiences about brain health problems, solutions and researches that affect millions of people. Emory is thrilled to accept these honors and delighted to cooperate with GPB.
Season 2 of "Your Fantastic Mind" aired in September 2020 on GPB's national television network and consisted of seven episodes. Researchers, specialists and patients from Emory and other organizations, including Georgia Tech, Johns Hopkins University, University of Kentucky, the Centers for Disease Control and Prevention, Icahn School of Medicine at Mount Sinai, Rush University and others, were included in the episodes. Seasons one and two of the series were achieved thanks to the Southern Company Charitable Foundation's financial support.
Jaye Watson, co-executive producer, host and writer of "Your Fantastic Mind," explained that they're thrilled to be nominated for those Emmys for the second year in a row. They appreciate being able to take viewers on a journey into science's ultimate challenge, the brain, by narrating truly personal stories about cutting-edge studies. Their objective is not just to teach the viewer, but to encourage people to enhance their own health and well-being.
Watson works for the Emory Brain Health Center as a video producer. She and Kenny Hamilton, Emory Brain Health Center's Director of Videography, are the show's co-executive producers. Both are veteran Atlanta journalists who have won Emmy and Edward R. Murrow awards.
Season 3 of "Your Fantastic Mind" is now in the making and is set to release later this fall. For air dates and times, you can check with your local schedules.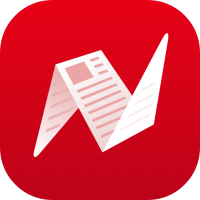 This is original content from NewsBreak's Creator Program. Join today to publish and share your own content.