ATLANTA, GA — Are you planning to get your body back in shape? Here in Atlanta, there are many gyms that offer you classes and programs. If you're still searching which gym would be best for you and what program to choose, check out our list of the five best gyms in Atlanta:
1. Elite Edge Training Center
Location: 3550 Broad St, Ste G, Chamblee, GA 30341
Elite Edge Fitness specializes in group fitness, personal training, sports performances and muscle activation techniques. This gym is for those who are seeking a unique training experience.
"I absolutely loved visiting this gym for the first time. I am very into fitness, I lift about 5 days/week and consider myself in very good shape but I haven't done classes anywhere in several years. This gym is very clean and I loved how airy it was and the ceilings are super high which is allowed for good flow—and there is a ton of space." – Stacy on Yelp.
Operation hours: Monday - Thursday 5 a.m. – 8 p.m., Friday at 5 a.m. – 6.30 p.m. and Saturday at 7 a.m. – 2 p.m.
2. Liv Fitness
Location: 1853 Memorial Dr SE, Atlanta, GA 30317
Locally-owned alternative gym to the crowded Big Box Gym, whether you are a beginner or not, Liv Fitness will provide you classes and programs according to your needs.
"This gym is awesome. I tried it out for a week and loved it. Unfortunately, it turned out to be a little too far from home, but I REALLY wish it was closer. It had a surplus of every piece of equipment I could possibly want to use, so I never had to wait. It's small to the medium-sized gym, which is perfect. Loved the mom and pop/friendly vibe." – Nurse on Yelp.
Operation hours: Monday - Sunday at 5 a.m. – 9 p.m.
3. CrossFit Downtown Atlanta and Atl Barbell
Location: 215B Chester Ave SE, Atlanta, GA 30316, Reynoldstown
This gym offers CrossFit training that suits everyone, the gym strives for general physical preparedness. They will offer you an effective, friendly, local and independent alternative to the big box gyms.
"Knowledgeable and friendly coaches, organized facility and great community. What sets CFDA apart from other Crossfit gyms in Atlanta is they focus on each athlete, from beginner to elite. Classes are small, so everyone gets personal coaching based on individual needs and abilities." – Holly on Yelp
Operation hours: Monday, Wednesday and Thursday at 5.30 a.m. – 8.30 a.m., Tuesday at 5.30 a.m. – 7.30 a.m., Friday 5.30 a.m. – 6.30 p.m. and Saturday at 9 a.m. – 11 a.m.
4. FitWit
Location: 828 Ralph McGill Blvd NE, Ste W4, Atlanta, GA 30306, oncey-Highland, Old Fourth Ward
The workouts in FitWit are not only designed for results but also for creating a sustainable lifestyle in the long term.
"From the trainers to the quality of the workouts, to the COVID safety protocols, to the general ambiance of the facility, I can't say enough great things about FitWit." – Sarah on Yelp
Operation hours: Monday - Thursday at 5 a.m. – 8.15 p.m., Friday at 5 a.m. – 7.15 p.m. and Saturday at 8 a.m. – 11.30 a.m.
5. Exhale Atlanta
Location: Loews Atlanta Hotel, 1065 Peachtree St NE, Atlanta, GA 30309, Midtown
If you are looking for a relaxing spa after joining its fitness class, Exhale Atlanta is the place for you. The classes they offer are Barre, Cycle, Yoga and Cardio.
"Took my first class (power yoga) at Exhale Atlanta and I loved the class. Maggie was a motivating and friendly instructor who actually took the time to get to know our names and watch our form during the class. Looking forward to my next class session!" – Hillary on Yelp
Operation hours: Monday - Friday at 6 a.m. – 9 p.m. and Saturday - Sunday at 8 a.m. – 8 p.m.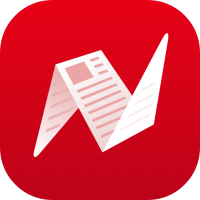 This is original content from NewsBreak's Creator Program. Join today to publish and share your own content.