Polina Tankilevitch/Pexels
ATLANTA, GA — 2021 Health Care Heroes awards honor Emory University and Emory Healthcare staff. Most of the winners made significant contributions during the pandemic.
The award is from The Atlanta Business Chronicle. They acknowledged Emory University and Emory Healthcare staff's dedication and hard work in research and service for the community.
Here are the winners for Healthcare Heroes:
David Stephens, MD
Stephens received the Lifetime Achievement Award for leading the research in vaccine development. He served as research vice president for Emory's Woodruff Health Sciences Center. He also works as a professor in Emory's School of Medicine.
Stephens has contributed to Emory's research division's success. He always focuses on the greater good for both society and his institution.
Wilbur Lam, MD, Ph.D.
Lam is the winner of the Health Care Innovator/Researcher Category. He received the honor for his work in evaluating the diagnostic tools. He is an associate professor in the Department of Pediatrics at Emory. He is also part of the Aflac Cancer and Blood Disorders Center at Children's Healthcare and works as a hematologist/oncologist.
Ellume, a real-time diagnostics for the virus, is one of the tests he carried out. It allows people to use it at home. He is also responsible for checking the accuracy of those tests.
Gordon Ramsay, Ph.D.
Ramsay is the winner of the Allied Health Professionals Category. He focuses on detecting early signs of autism in a child's first year of life.
He dedicated his time to Autism Spectrum Disorder Research to form the Marcus High School Internship Program. Gordon and his team continue to work on providing answers to families through their research.
Congratulations to all of the winners.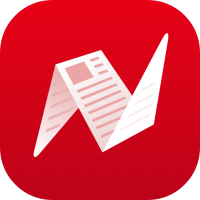 This is original content from NewsBreak's Creator Program. Join today to publish and share your own content.