ATLANTA, GA — Unwavering, Unyielding, Uncompromising. Those are three words that Lois Carlisle used to share the story of Ethel Matthews.
For more than fifty years, Ethel Mae Matthews worked tirelessly and advocated fiercely for greater welfare rights for the city's poor and disabled. Her work was exemplary of true grassroots social activism.
Matthews utilized every method in her activist's arsenal to dismantle the cycle of poverty through unwavering negotiation, protests, picketing and adult education. She also used more sophisticated techniques like legal challenges and partnerships.
Ethel Matthews was born in Alabama and married by the age twelve. She then relocated to Atlanta in 1950 to raise her four children alone.
As a Black and Cherokee sharecroppers child, Matthews was intimately familiar with the widespread economic suppression of southeastern agricultural workers. During her life, Matthews also served in many positions throughout her life, including being a board member of the Southern Christian Leadership Conference.
She found a home in Peoplestown, south of Downtown Atlanta, and became a pillar of her beloved neighborhood. Her most notable achievement for the community was her work at Emmaus House.
Founded in 1967 by Father Austin Ford, Emmaus House was a community advocacy hub and support center located in Peoplestown. It served as a coordinating space for local social and economic justice activists.
Matthews, who described herself as a "welfare mother," sought to elevate the plight of others experiencing poverty. To do that, she headed Emmaus House's first welfare rights committee. Under her leadership, residents of several low-income Atlanta neighborhoods founded chapters of the National Welfare Rights Organization and used Emmaus as their common meeting place.
Then, after earning her GED, Matthews became an outspoken supporter of improved educational facilities for the city's Black children. In addition, she often cited illiteracy as a key proponent in the ongoing oppression of the nation's poor.
Her works are imminent in the late '60s; Matthews helped transfer nearly four hundred young, Black students from underfunded schools to more affluent schools. She also established a bussing system to get those students to their new schools.
Regarding hate and race relations, Matthews once said that Atlanta is not too busy to hate since there aren't children going to bed crying for food every night.
In her old age, she was displaced by the construction of the original Atlanta-Fulton County Stadium during the 1996 Olympic development. To counter this, she founded and led Atlanta Neighborhoods United for Fairness (ANUFF) in 1993 in a campaign against the development of the Olympic Stadium. This movement organized pickets and protests at Atlanta Committee for the Olympic Games headquarters then negotiated successfully with the Olympic Leaders to ensure the benefit of the stadium for their neighborhood.
To summarize, Ethel Matthews' story is inspirational, from beginning to end. The story showed that a minority woman can brought more than enough for her neighborhood, community and the region in general.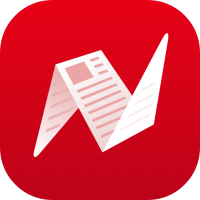 This is original content from NewsBreak's Creator Program. Join today to publish and share your own content.