COLUMBUS, GA — A former Columbus attorney has pled guilty to mail fraud after a U.S. Secret Service investigation revealed he took a settlement fee from two clients in a personal injury case.
Before U.S. District Clay Land, George W. Snipes, 68, of Columbus, pled guilty to one count of mail fraud. Snipes may face up to 20 years in jail, a $250,000 fine, and three years of supervised release if found guilty.
"Lawyers are bound by a sworn oath to act with utmost integrity for the good of their clients and the legal profession itself. Snipes not only violated his oath, he acted in a criminal manner by diverting funds intended for his injured clients for his own personal use," said Acting U.S. Attorney Peter D. Leary. "Attorneys — and all business professionals — who lie and scheme their way to a profit while harming trusting citizens will be held accountable by the U.S. Attorney's Office and our law enforcement partners."
According to court filings, Snipes was a licensed attorney in Georgia who represented clients in personal injury claims. In August 2017, two clients were wounded in a vehicle accident and hired Snipes to represent them on a contingency fee basis for their injuries and lost wages as a result of the event.
Snipes settled the lawsuit with an insurance company for $48,000 in September 2017, without the clients' permission or knowledge, and the settlement checks were routed to Snipes at his request. Snipes took the money and put it to his own use.
Snipes now admits that he willfully participated in a scheme to defraud and obtain money under false pretenses by submitting a request for funds for the payment of the two clients' medical expenses and lost wages to an authorized depository for mail, knowing that the expenses would not be paid to the intended recipients.
Furthermore, data from Snipes' Interest on Lawyers Trust Accounts ("IOLTA") during the same time period reveal a pattern of illicit distributions to Snipes. In essence, all attorneys are obligated to maintain IOLTA accounts that accrue interest until disbursements to clients or other permitted recipients are made.
Attorneys are not allowed to take money out of these accounts without first contacting and obtaining consent from their clients. There were many unlawful distributions from this IOLTA account from at least January 2017 to January 2018, including personal distributions to Snipes, payments to a rental company he operated, distributions to Parent-Teacher Associations, and storage facilities.
Withdrawals to "cash" from the IOLTA account totaled $468,750 within the same time period. There were also more $167,600 checks sent to Snipes.
The U.S. Secret Service and the Columbus Police Department investigated this issue. Assistant United States Attorney Melvin Hyde is prosecuting the case.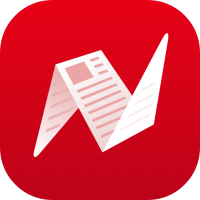 This is original content from NewsBreak's Creator Program. Join today to publish and share your own content.