ATLANTA, GA — Ahead of the vote for next week's INVEST in America Act, metro Atlanta's national role was noticeable as Transportation & Infrastructure Committee Chair Peter DeFazio joined Congresswoman Nikema Williams for a virtual city hall highlighting local projects that would receive funding from the legislation.
Metropolitan Atlanta Rapid Transit Authority (MARTA) General Manager and CEO Jeffrey Parker will participate as a panelist to discuss Congresswoman Williams' $3 million requests for the Metropolitan Parkway Arterial Rapid Transit. They will also discuss the larger MARTA capital expansion plan as well as the advantages of transit investments.
In his remarks, Parker said, "As MARTA undertakes its biggest expansion in decades, I appreciate our Congressional delegation's continued interest and support in transit projects at the local level and the important role they play in economic development, addressing climate change, and creating jobs."
He then added, "Transit produces one of the most valuable returns on investment, creating roughly $4 in economic productivity for every dollar spent."
Other local transportation leaders taking part in the roundtable are Atlanta Department of Transportation Commissioner Josh Rowan, Stacey Key with the Georgia Department of Transportation Board for the Fifth Congressional District, and Atlanta BeltLine CEO, Clyde Higgs.
The American Public Transportation Association (APTA) research shows that investing in transit capital projects aligns with the Biden Administration's priorities. Not only does it help provide needed mobility, which in turn helps with economic mobility, it also reduces air pollution, saves household transportation costs, and also creates jobs, both indirectly and directly.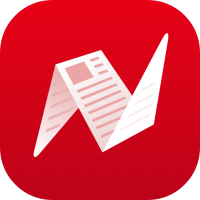 This is original content from NewsBreak's Creator Program. Join today to publish and share your own content.