ATLANTA, GA — According to the Atlanta Police Department, gun violence is not a political issue in any way. It is neither a matter of the Second Amendment or of race. It is a problem of people making bad decisions with guns, poor anger management and a great indifference and disregard for human life.
But this isn't limited to Atlanta. This lunacy may be seen on the national evening news in most major cities.
Contrary to popular belief and current legislation, not everyone should be allowed to own a firearm. People that are irresponsible, immature, or criminal in nature should not have access to any kind of guns. Here are why:
• Leaving your gun in your car contributes to criminals having easier access to firearms.
• You are part of the problem if your anger management is so out of control, that when you disagree with someone or desire something you can't have, you think shooting someone is the solution.
• If you can't go to a pub or restaurant and act decently and engage with others with regard for life, you're stealing our serenity and making our streets dangerous.
It is important how you handle disputes. It is critical to secure your weapon. The outcome is the same whether it is a mass shooting, a weekend firefight at the local pub, a road rage incident or a gang or domestic violence situation that turns lethal. These people make the decision to behave illegally and without concern for the life of others.
It is crucial to remember that responsible gun ownership is essential, and conflict management is just as essential.
There are simply too many dangerous people in our country who use violence to terrorize others and take our sense of serenity and safety. Atlanta police and investigators work relentlessly to investigate and apprehend violent individuals on behalf of the victims. The APD will continue to deploy all available resources to apprehend those who endanger the city.
Your suggestions can be beneficial. If you see a crime being committed, see something suspicious or have information about a crime, please contact 911. You can also call Criminal Stoppers Greater Atlanta at 404-577-TIPS to report anonymous crime tips (8477).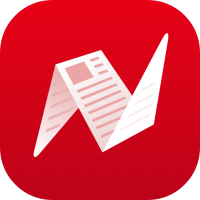 This is original content from NewsBreak's Creator Program. Join today to publish and share your own content.