ATLANTA, GA — A flicker treatment using lights and sounds has indicated a tolerable, safe and effective method in treating Alzheimer.
Emory and Georgia Tech investigators recently reported the results of the preliminary study on human feasibility approach of the 'Flicker' treatment, a non-pharmaceutical method aimed to slowing down Alzheimer.
James Lah, one of the Neurologist taken part in this study and supervised the Flicker study at Emory Brain Health Center, stated that even though the study is still in preliminary phase, they have some good results for a longer study with more people.
The results indicate that most participants could tolerate the lights and sound, while the brain cells show a movement synchronized with the tunes that the researches piped in. In addition, the study show signs of reduction in markers of inflammation in the brain. However, whether the approach can have long-term effect on neurodegeneration in humans still needs further studies.
Annabelle Singer, one of the researcher who helped develop the flicker technique at Massachusetts Institute of Technology, stated that they're still figuring out the optimal methods to use the technique. Recent studies have been assessing how long and how often people are allowed to experience the lights and the sounds. The researches still need to collect more information regarding the method to measure the participant's progress.
The technique in the flicker approach is by tuning in lights and sounds to a frequency of 40 Hertz, or 40 times per second, in corresponding to the gamma waves, the fastest type of brain wave. They are observed to be associated with concentration or memory formation, particularly in the hippocampus part of the brain.
The research found that gamma waves become weaker in people with Alzheimer. In the Flicker study, researchers see an immediate response of Gamma Brain Wave 'movement' during sensory stimulation. After eight weeks, they saw the connections strengthen in areas which are weakened by Alzheimer. Flicker participation also displayed a reduction of brain inflammation. However, further researches in the future are still needed in assessing the affect of Flicker method on Alzheimer.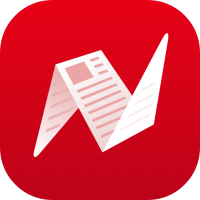 This is original content from NewsBreak's Creator Program. Join today to publish and share your own content.