Once you set foot in the risky areas of Nevada, you'll need more than luck to keep you safe. A miracle is what's called for. It's about rampant violence and property crimes. The Silver State has its share of dodgy places, so if you're planning to visit soon take into account which places you need to steer clear of.
Maybe it's the tourists, or it could be the locals adding constantly to criminal activities. No matter the cause, these cities don't ever get a break.
Here are the cities you should beware of in Nevada:
1. Las Vegas
You probably won't be shocked to learn Las Vegas tops the list of dangerous places in the state. It hosts several casinos and resorts, and it has become an iconic stop for tourists.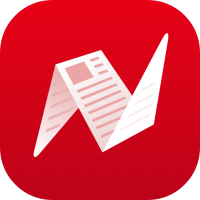 If you come here, you would do well to be on your guard because thefts are on a rampage in Sin City. Your belongings could be damaged or just vanish in the blink of an eye.
And it's not just visitors who have missing wallets. Las Vegas residents have to deal with an alarming rate of daily burglaries as well.
Violence is another significant issue in Las Vegas. Even if you love driving you should consider taking a break here. Car thefts happen at least 20 times a day.
2. Reno
It's one of the riskiest places in Nevada. You will need to be on the lookout if you're on the Reno Riverwalk since it's packed with pickpockets, and at least a dozen thefts take place each day.
Assaults and burglaries are still a serious issue, and Reno is in third place for violence in the state.
3. Sparks
Neighboring Reno, Sparks has its own dangerous areas. While it's a good place to have some family fun at the Wild Island Family Adventure Park, you must be very careful when you come by. Lock up your valuables, set your car alarm, and avoid using cash or wearing flashy jewelry.
Burglaries happen quite often as well, so always make sure to have your doors and windows closed at night.
4. Winnemuca
It's a top destination for extreme sports fans, but Winnemucca also hides a darker side. The extreme nature of the city's criminal activities is a far less welcoming feature. Property won't be safe around here, so make sure to keep a lookout on your car and avoid using cash.
Your belongings should be strapped tightly to your waist, and looking around street corners is a very useful ability here.
5. Yerington
The authorities in this city are constantly struggling with the high crimes rate.
Yerington also has thefts going on daily and assaults can happen at any hour. You will probably be far less scared when your Amazon package is gone than when you get surrounded and told to give up your belongings, so stay aware of your surroundings.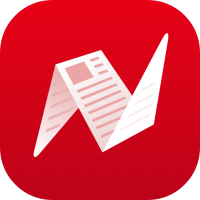 This is original content from NewsBreak's Creator Program. Join today to publish and share your own content.