Driving to any place can get risky sometimes, but some Alaska roads warrant added caution. While the state is home to amazing natural beauty, getting to it is not always the easiest thing. By learning which roads are dangerous, you will avoid stress, injuries, and significant delays.
Whenever you get a choice, get off these roads and try alternatives that will take you where you need to go with fewer risks.
Here are the roads to beware of in Alaska:
1. Seward Highway
You probably know of this road since it's always on the news due to the high number of car accidents that take place on it. Most of the crashes happen because of the winding road that has just two lanes and heavy traffic in the warmer months of the year.
This road is popular with tourists due to the wonderful views on it but this only contributes to congestion and delays. And it turns a dangerous road into a hazardous one, with every trip on it a challenge to surpass.
2. Dalton Highway
This road is known as the "loneliest road in America" because there are very few places to stop on the 414 miles road. Cold temperatures, snow, and ice will often make it very difficult to navigate, and visibility s also a significant issue.
This road is used by many large commercial oil trucks that go on aggressive speed, so be on the lookout if you decide to use it. Keep in mind that wild animals sometimes stay on the road or cross it randomly, so be careful, particularly at night to avoid panic and stress.
3. Sterling Highway
It's a favorite road with tourists and sightseers, but it's dangerous due to the frequent wildfires reported on it. At certain times of the year, it can get very risky to drive on it because there will be no alternate routes to choose if a fire breaks out on it.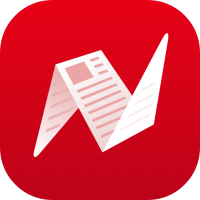 This is original content from NewsBreak's Creator Program. Join today to publish and share your own content.