So, you've made Philadelphia your home and you want to blend in? Locals will certainly be glad to have you, but don't expect them not to know instantly that you're still a rookie Philadelphian.
The way you ask things or how you mispronounce words or even your genuine hope you will eventually get out of the radar from Philadelphia Parking Authority will be clear cues.
Here is how you give yourself away as a rookie in a few seconds:
You mispronounce almost all Philadelphian things, but you say it with confidence.
Unlike tourists, who will still get the pronunciation wrong but do it with hesitation, since you have decided to live here, you will probably make the same mistakes but with plenty of pride because you really think this time you nailed it.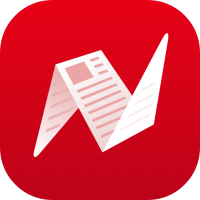 Of course, you will be wrong each time, and locals will know it for what it is. Keep trying, you will get it right one day.
You plan activities in January.
If you want to do anything else than sit cozily inside there's a 99.99% chance Philadelphians won't be even remotely interested. At that time of year, they're sitting inside, mostly on their own. That doesn't include January 1, when they will be all out and about in their amazing costumes.
You think quizzo is trivia.
They don't care what they're called where you're coming from. When you see a sign to "Sign up for quizzo," that's it. No trivia was mentioned, none worth knowing about.
You rely on Google Maps to know how long it takes to get somewhere.
Do you think the mileage is the only thing to keep in mind when planning your day? That's a classic rookie mistake. Whimsical traffic and unusual driving patterns will add their timelines and it's best to remember those will influence how long any drive takes a lot more than Google approximations.
You're not ready to tell all the places where you've had your meals recently.
It's a unique competition for Philadelphians. They go back and forth telling about all the restaurants and bars they've tried recently and comparing them, making sure to point out that those they've been to are better than the other ones mentioned by different people. Come prepared with a long list to blend in faster.
You keep thinking a day will come when you are free of parking tickets.
Blissful ignorance is the happiest state, but you will have to accept facts to move forward in Philly. Parking tickets will always come flooding from the PPA. The sooner you deal with the fact that parking rules don't always make sense, the sooner you can truly live in the Philadelphia vibes.
You keep asking what people do on Sundays in the fall.
TV watching and tailgating are the rules. If you know, you won't be poking around but if you don't Philadelphians certainly won't educate you. No other things are going on for all Sundays in the fall.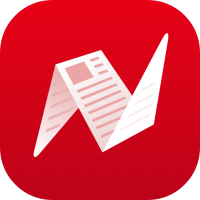 This is original content from NewsBreak's Creator Program. Join today to publish and share your own content.