While Georgia is widely known as the finest state in the south, friendly people, beautiful sights, and amazing food can be overshadowed by crime if you happen to visit one of its unsafe cities.
It's essential to know how to steer your trip to the Peach State, so you only come back with great memories and start lasting friendships.
Here are the cities you should avoid in Georgia:
1. Camilla
This tiny city has a small population but that doesn't mean it's safe at all. It's actually one of the most crime-ridden places in the state. When you visit here always keep your valuables close because if you get distracted by the views you will soon find yourself with no money and no jewels.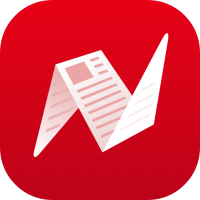 The unemployment rate is very high here, so that could also contribute to making thefts, robberies, and burglaries common incidents. The population keeps going down every year, so that's a clear clue that no one wants to spend their life here.
2. Clarkston
This is a small city located 20 miles away from Atlanta. It's small and mighty, though, as far as crime is concerned. Clarkston is noted for diversity, but the unemployment rate is high, and crime is rampant.
Assaults, robberies, car thefts, burglaries, and petty crimes happen almost daily, and it pays to keep an eye out on every street corner. Strap your purse tightly to your waist, avoid wearing any jewelry, and don't use cash anywhere. Credit or debit cards are the way to go if you don't want to be the next target for an attack.
3. Moultrie
It's one of Georgia's worst places to be. Unfortunately, it's hard to find something to love about the place. The incomes are low, unemployment is running high, and most of the people who are stuck here are simply broke.
Another side of Moultrie is the crime wave that threatens to engulf the small city. Violent crimes and property thefts occur all the time and it's dangerous to be here at any time of day.
Assaults, burglaries, car break-ins, and muggings are frequently reported, and it keeps getting worse all the time.
4. Swainsboro
Located in the eastern part of the city, Swainsboro sits at the intersection of two major highways and is often referred to as the "Crossroads of the Great South." That's probably the only great thing about it, though.
The unemployment rate here is high and residents who do have a job don't earn nearly enough to make a good living.
And that's not all there is to know. Swainsboro stands high in crime rates. Violence is rampant here and you risk being under attack any time of the day or night. That's seriously concerning since only 7,000 people live here and it's basically in the middle of nowhere.
5. Bainbridge
Its high poverty level and the soaring unemployment rate turn this city into one of the worst places to live in Georgia.
Don't get tricked by the low cost of living because that's mostly influenced by the high crime rate, which is twice as high as the rest of the country. Even though home prices are low, demand is almost nonexistent given the risks everyone faces around here.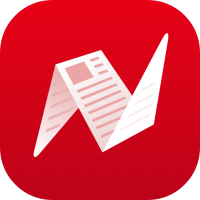 This is original content from NewsBreak's Creator Program. Join today to publish and share your own content.