Las Vegas is on many people's bucket lists for an amazing experience of urban lifestyle. Unfortunately, entertainment and fun come packed with crime-ridden neighborhoods. It's essential to know which areas to avoid so you can explore the attractions without becoming the next target for thieves and gangs.
Here are the 4 places to beware of in Las Vegas:
1. North Las Vegas
It's the fourth largest neighborhood in Nevada with plenty of ethnic diversity and a wide range of crimes to go with it. Drug dealings, gang activities, assaults, and thefts are common here and this has been ranked as the most dangerous place in the whole state.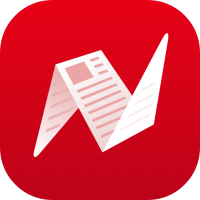 Public transportation is flooded with pickpockets, so keep all valuables out of sight. Strap your purse to your waist and don't lose sight of it for even one second. If you want to explore this place on a bike or while having a walk, only do so in the daytime. The murder rate is on a spike just like property theft.
And once it gets dark nothing is guaranteed. Women are not advised to be out after sunset.
2. Downtown
Downtown Las Vegas is a hot spot for illicit activities. It has the highest rate of robberies and aggravated assaults, and Freemont Street is where most crimes happen.
Steer clear of any dark alleys even if it's light outside. Don't stay out late and go around the area with a group if you're traveling alone. Solo movements will immediately be noticed by thieves and other sketchy individuals.
Pickpockets are constantly raiding bus stops and your purse won't be safe on public transportation. Keep cash out of sight and use credit or debit cards. If you should ever feel threatened keep in mind that most travelers recommend Tropicana Hotel as the best place to retire for the night.
3. Meadows Village
It's a small area with a suburban feeling to it and plenty of crime to make you look twice around every corner. Assaults happen frequently just like drug dealings. Several gangs are operating here and crime is rampant.
Assaults and robberies are the most reported incidents and property crime comes right after. Theft and burglary can happen any time of the day or night, so always lock your door and close your windows. Pickpockets are not operating as frequently as before but you need to be on the lookout any time you have to use public transportation or when you need to wait at a bus stop.
Don't stray on any street after dark and restrict walking or biking to well-lit areas. Retire early, preferably not at any hotel in this area.
4. West Las Vegas
Also known as the Westside, this place has a population made up mostly of Black and Hispanic residents.
It's a place raided with crime and there's no break. It can happen anytime, and the crime rate is 110% higher than the whole country. Avoid alleyways during the day and after dark and don't go anywhere alone.
If you plan to ride a bus, be wary of pickpockets and robbers. Don't even think of using cash anywhere because you will instantly become the target for the next crime.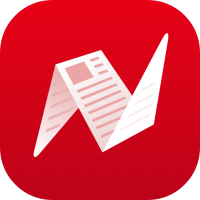 This is original content from NewsBreak's Creator Program. Join today to publish and share your own content.